English vocabulary app that is now even better
Switch between contents within the app.
You no longer need to switch between multiple apps.
*Each dictionary content is a paid product.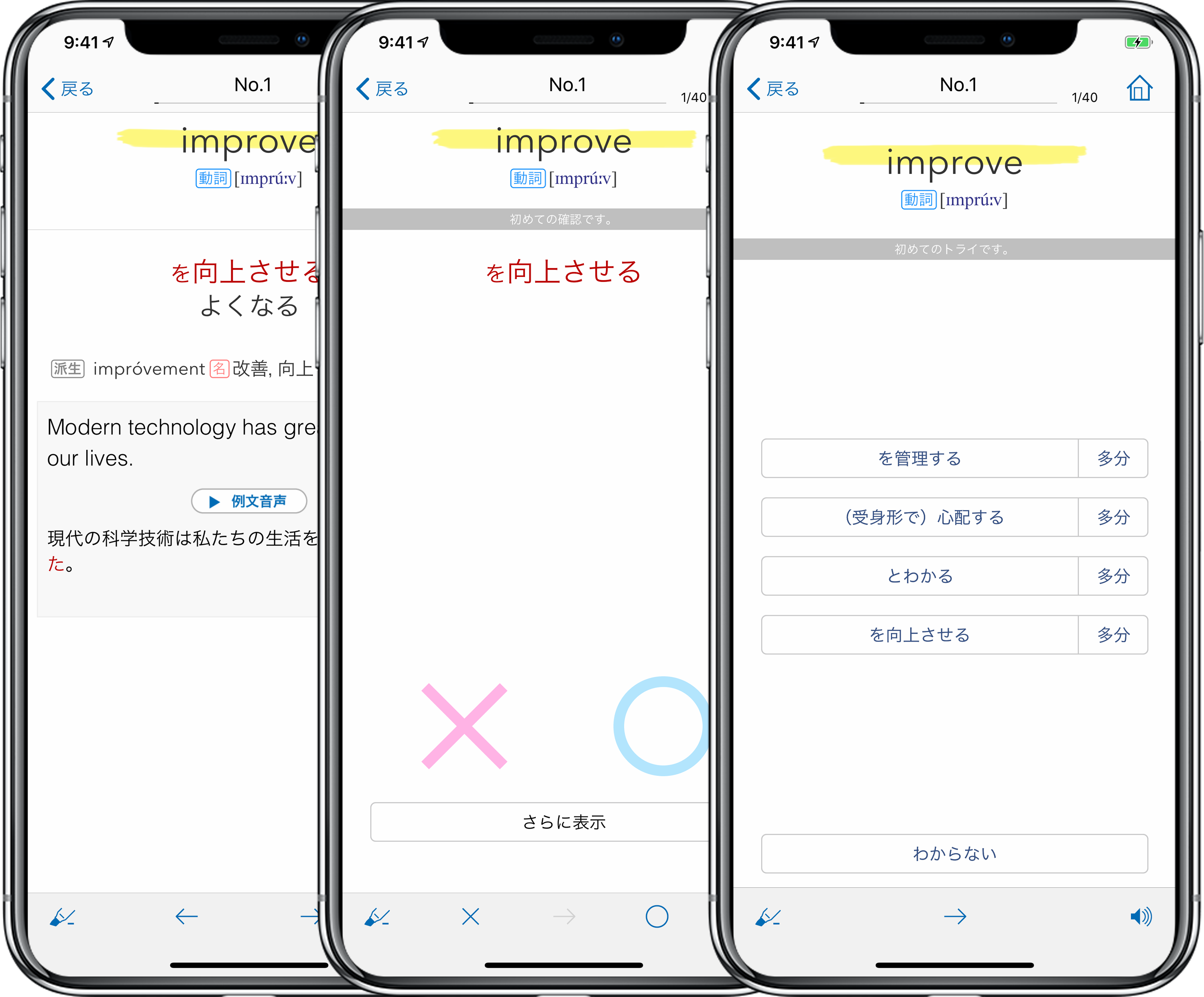 Build your vocabulary with 3-step learning system
The app offers 3-step learning - Learn, Check, Test - just as the existing Monokakido apps do.
Steadily build your vocabulary.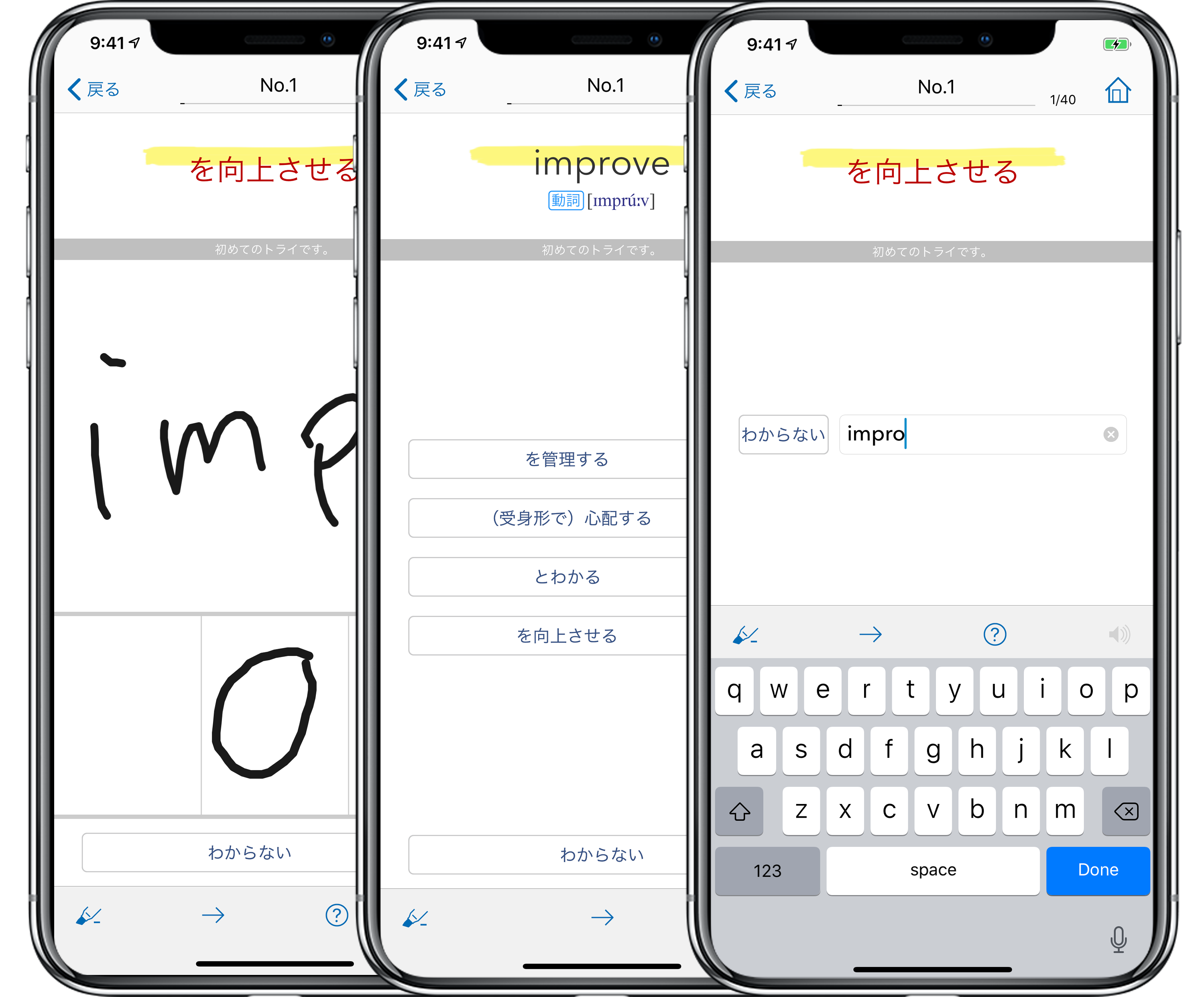 Various options to answer questions
Input questions can be answered by handwriting, using the "Rakuhira" handwriting recognition engine by PUX,and also by using the keyboard.
Some contents accept answering by voice recognition, which supports pronunciation practice.
Make good use of answer options for different study purposes.
Connect with the dictionary app
The app can be linked to "Dictionaries by Monokakido". If you encounter unfamiliar words or words that you would like to know in detail, you can easily switch between the two apps for search.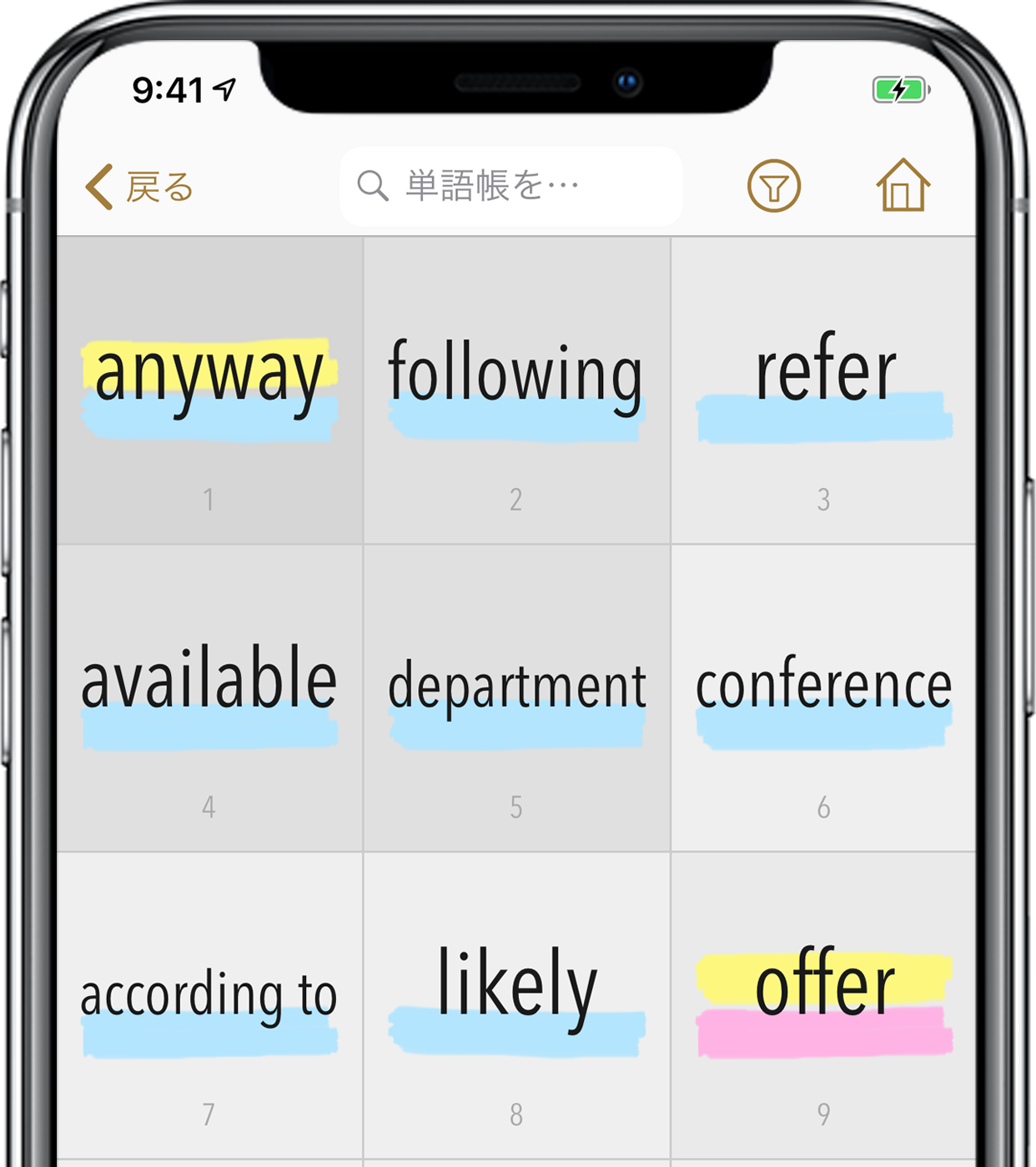 Wordbook for self-study
Wordbook adopts a "tile display", which is a well-received style in the Japanese dictionary "Diaijirin".
Also, highlighter pens support you focus on weak areas and marked words during your preparation and review.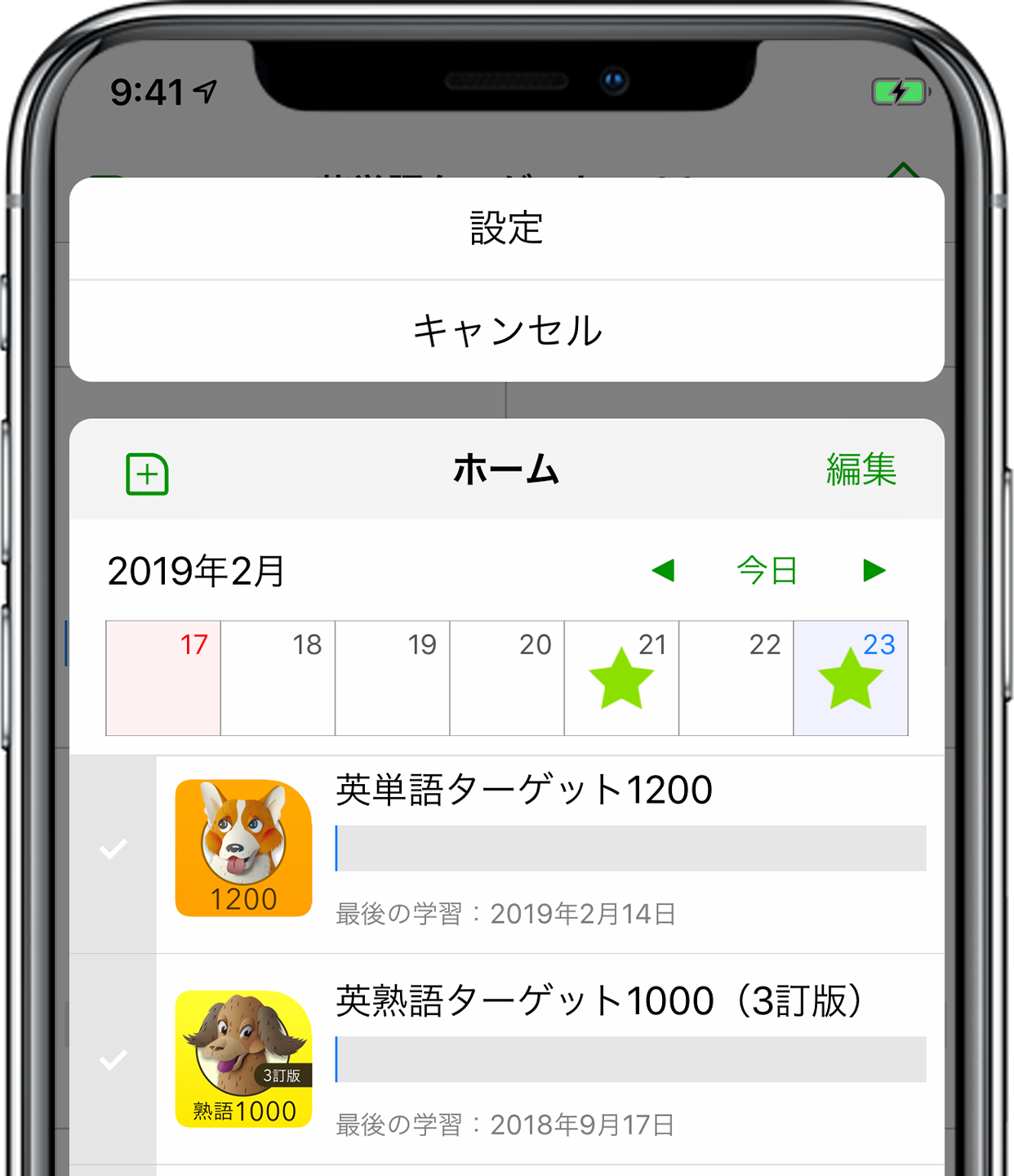 Study history newly added
Calendar will be marked with a stamp to show your study dates - check the record at a glance.
Also, the "last studied date" is indicated for each content, which helps you check your study history even when you have multiple contents to work on.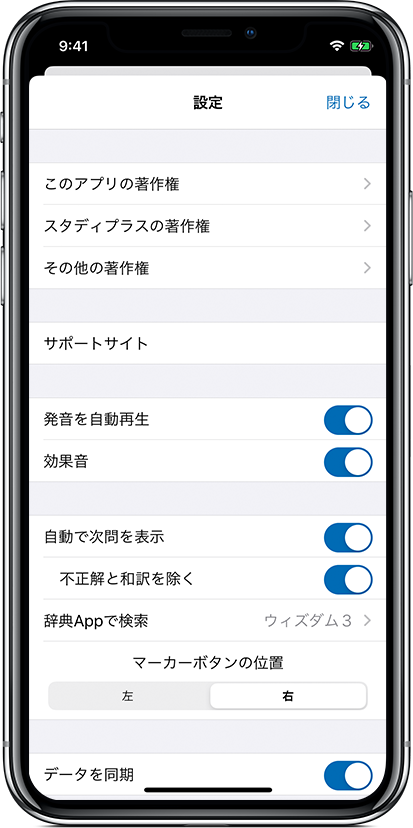 Offers various settings
You can customize settings whether to proceed to the next question item automatically after answering a question, whether to play the audio automatically when the study screen is displayed,whether to synchronize your performance records through iCloud synchronization, and so on.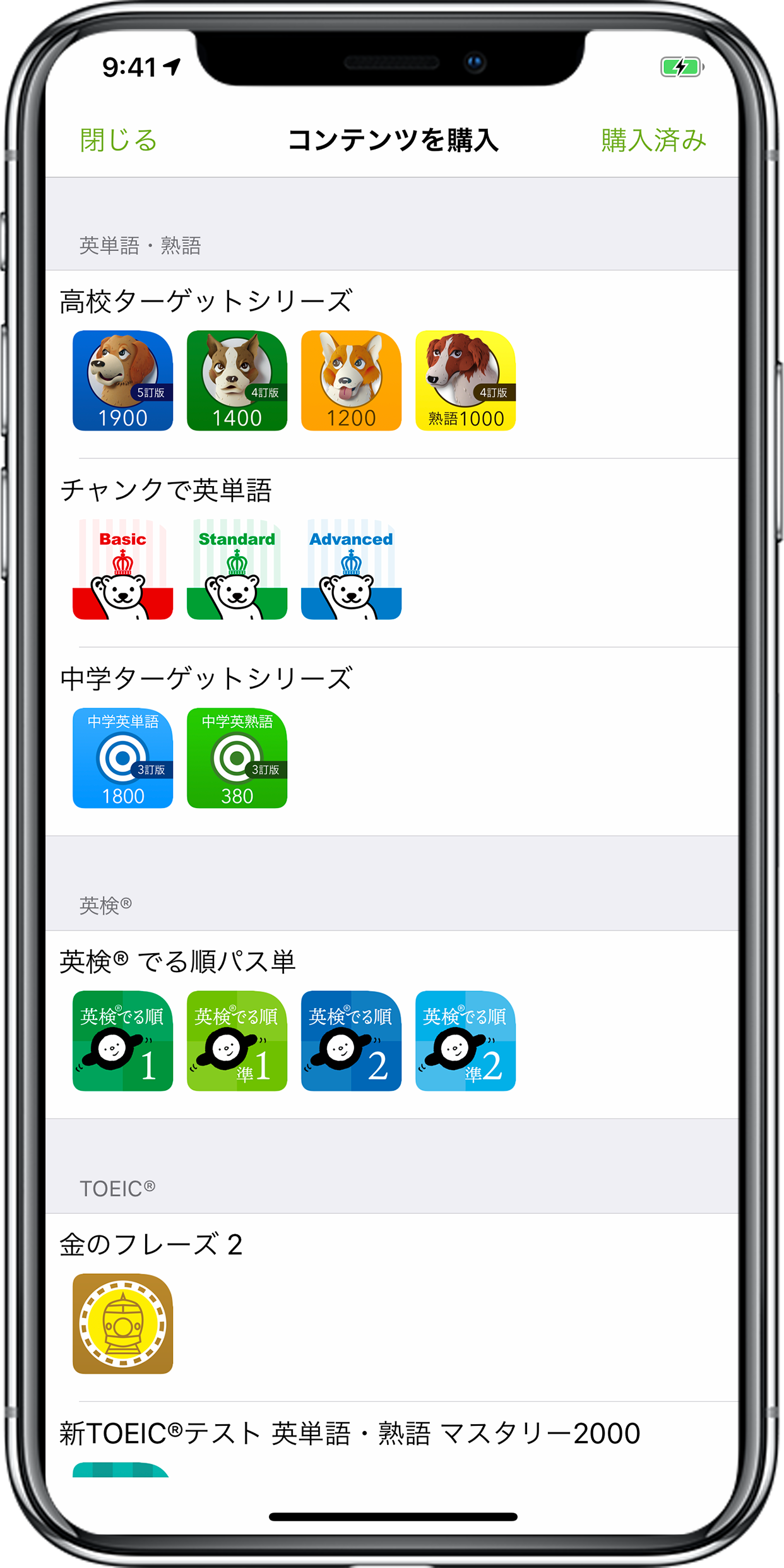 Find your necessary products in the dedicated store
Purchase contents from in-app store.
Various contents are on offer.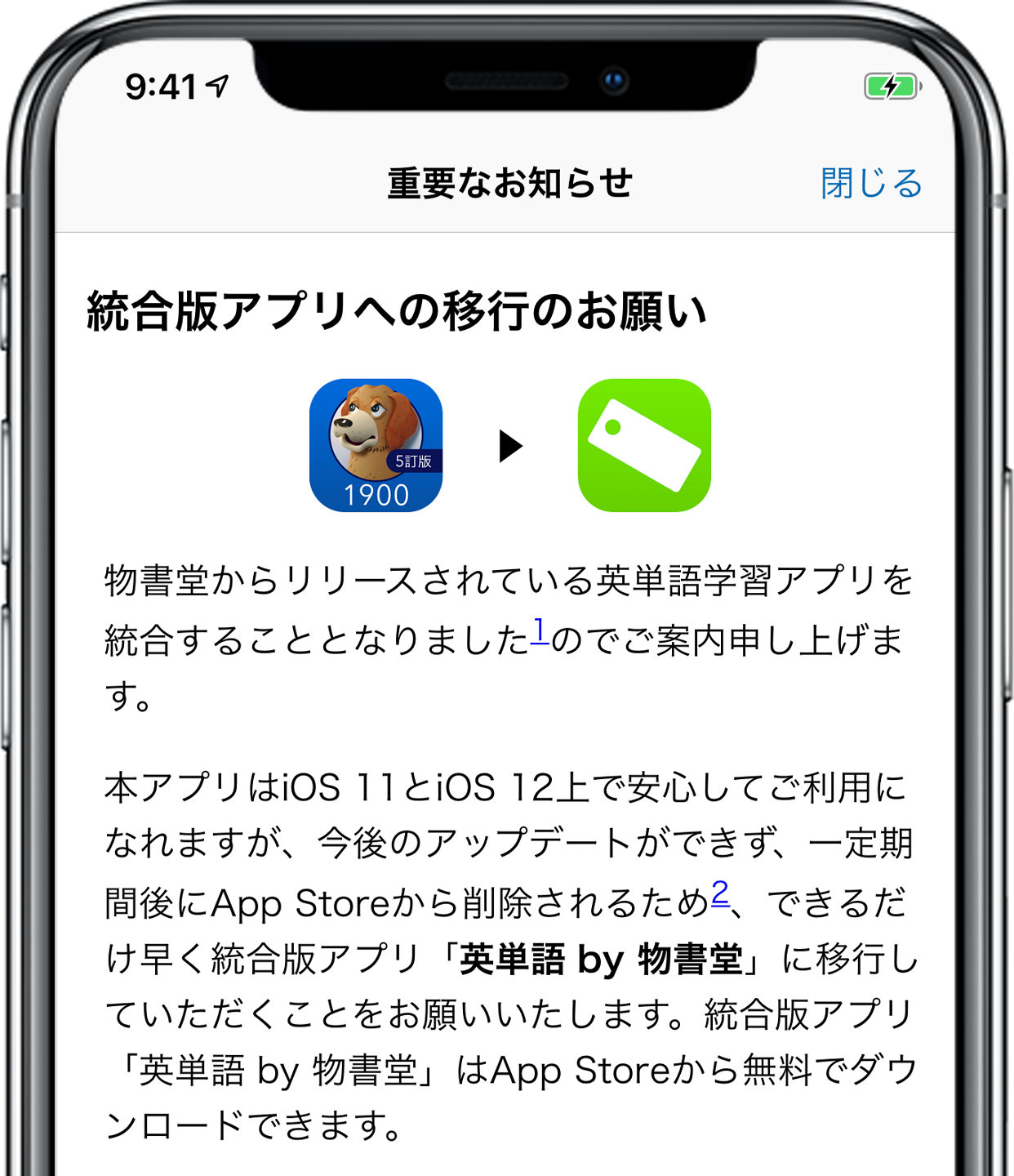 Free migration from standalone apps
If you already have standalone dictionary apps,
you can download the same contents in-app at no extra cost.
Rest assured that your bookmarks and search history can also be migrated.

Product specifications
Product name
Vocabulary by Monokakido
Price
Free (in-app study contents are paid products)
Operating environment
iPhone, iPod touch and iPad with system version 13.0 or later, and
about 65MB storage
Download
Download from Apple App Store